At a glance
Did you know that the surface of your skin is made up of 10% to 30% of water? Maintaining that level of moist in your skin is critical to prevent dryness and dehydration on your face.
That's easier said than done, however. Dry skin on the face is one of the most common skin concerns in adults. Skin dryness not only looks bad, but it can also cause itchiness and a whole range of other complications (see below).
To help you get rid of dry skin on your face right now, we'll first look at the most common causes behind skin dehydration. You'll then discover practical solutions that can help you today, using only natural skin care products that will also be good for your skin in the long-run.
Ready? Let's dive in!
Table of contents
Treating dry skin fast in a nutshell
Several factors can cause facial dry skin (see below) but you can take practical steps to rapidly treat your skin.
It is important to plan an effective skin care routine to treat dry skin today.
Pay close attention to the ingredients contained in your skin care products. Avoid alcohol-based fragrance, astringent, and harsh chemicals.
Natural skin care solutions can treat your skin rapidly and help fight against premature aging.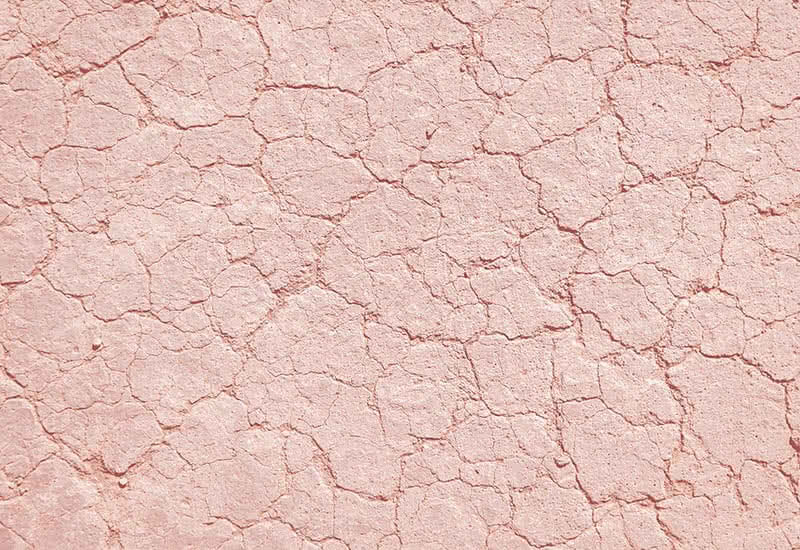 What is a dry or dehydrated skin? Understanding dry skin on your face
Let's be honest, dry skin on your face just doesn't look good. When talking about beautiful skin, we immediately think of a supple, smooth, and flexible skin. And for that to happen, your face needs to be properly moisturized.
Not only does it look better, but a well-hydrated skin is also healthier. Your skin can indeed better able to shed away dead skin cells to renew itself when it isn't dry.[1]
In addition, when the skin on your face becomes dry, it can feel tighter and lead to redness and itchiness.
Did you know that over 40% of all dermatologists' visits are related to dry skin?[2] Dry facial skin is so common that there is plenty of medical research available to help you treat it effectively. Let's first see what the causes of your skin's dehydration might be.
1. The cause: Why is your skin dry and flaky
Skin dryness is caused by a breakdown in your skin's surface, preventing your skin from maintaining its natural moisture level.
There are several reasons that can cause your skin to be dry. We've categorized them into external factors and internal factors. While all these factors can add up to cause dryness on your face, it's important to understand which ones might be the most significant factors to address these first.
The good news is that you can effectively treat your dry skin once you've identified the main reasons behind it.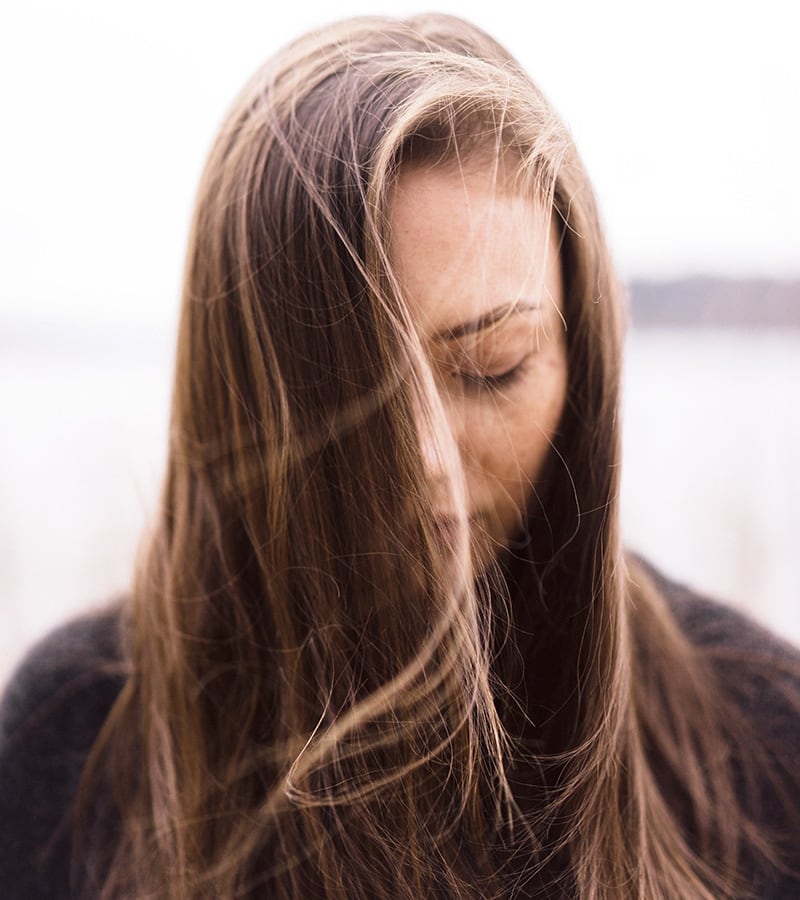 External factors to dry facial skin
The main external causes of skin dehydration tend to be your environment and your skin care routine:
How your environment can cause skin dryness: if you live in a particularly cold, dry, or hot weather, your skin will be affected. Seasonal changes can also worsen your condition. And as we've discussed many times before, excessive exposure to sunlight will cause premature skin aging, which might, in turn, lead to dehydration.
Is your skin care routine appropriate? Inappropriate skincare routine for dry skin is another leading factor to facial dehydration. Washing your face too often with damaging chemicals or using hot water can remove the lipids that are naturally present in your skin and, as a result, cause dehydration. It is thus critical to adapt your skin care routine to treat dry skin concerns. This might also mean adapting your routine through the year as the weather changes.
Internal factors to dry facial skin
There are four main internal factors that can cause dry facial skin. The first three are unfortunately not under your control, but the last one is very much so.
Your genes: your skin's natural moisture balance is partially influenced by the genes that you've inherited from your parents. Genetics does indeed influence your skin type to a certain degree. And there is nothing you can do about that.
Hormonal changes: Oestrogen and testosterone can influence your skin's lipid levels. For women, this is especially noticeable after the menopause as your estrogen production decreases, causing skin dehydration. It may also happen during pregnancy for the same reason.
Age: As you age, your skin's lipid product will slow down. This might cause dryness and the appearance of fine lines. You should read our article on how to care for an aging skin if you think that's the leading factor for your dryness concern.
Diet: Finally, something that you can 100% control! Yes, what you eat can help hydrate or dehydrate your skin. Check the specific type of food that can help you below.
Aggravating factors: What causes the skin on your face to dry?
In addition to the six primary causes of skin dryness listed above, there are six factors that can dramatically aggravate your dry skin condition. They are all under your control, so you can stop damaging your skin by avoiding them.
Regular exposure to low-humidity air: Indoor heating and air conditioning can strip humidity away from the air around you. Dry air can affect your skin and make it feel drier and itchy. You should aim for an indoor humidity level between 45% and 60% can reduce dry, itchy skin. The PurSteam Ultrasonic Humidifier is our preferred choice here. It's very easy to use and doesn't require you to change expensive filters. It's small and silent and can be easily placed anywhere in your house.
Harsh chemical soaps and cleansers: there is nothing worse for dry skin than harsh chemicals. You should only use clean natural products as part of your routine to treat your dry skin.
The way you wash: Very hot or cold water and spending a long time in your bath will strip away your skin's natural moisture.
Dehydration: This should come as no surprise. Not drinking enough water every day will contribute to your skin looking dry. It's as easy as that. Aim at drinking 7 glasses of water per day. You can also keep a stylish water bottle with you at all time as a reminder. It works great for us ().
Smoking: There is absolutely nothing good that can come out of smoking. When it comes to dry facial skin, the toxin and nicotine contained in cigarette may reduce your blood flow which can lead to premature aging and dryness.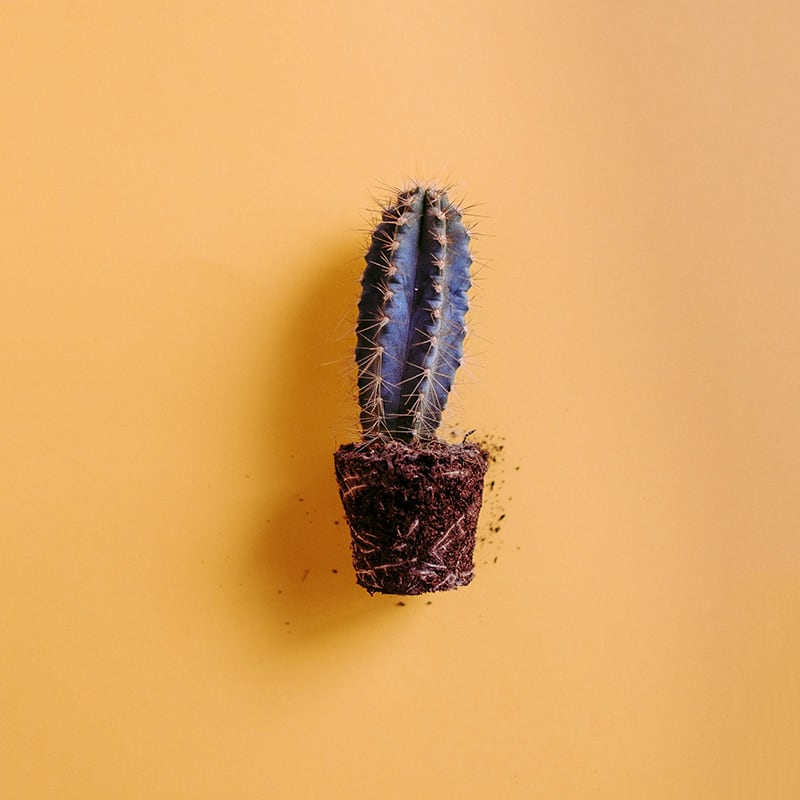 2. The effects: 7 signs of dry skin
The signs and symptoms of dry facial skin are easy to spot. Tightness in the skin, roughness, flakiness, and itchiness are all common effects of dry skin. Dehydrated skin can also cause fine lines and wrinkles.
When your skin is dry, it also is often sensitive, but a sensitive skin condition isn't necessary caused by dryness. For some people, sensitivity will also happen when the skin is well hydrated.
If you suffer from sensitive and dry skin, you should absolutely avoid products that contain irritating ingredients such as perfumes and colorants. Only use natural skin care solutions as part of your routine.
When to see a doctor about dry skin?
Skin dryness symptoms should progressively disappear with our recommended skin care routine. But, if you are worried or unsure about your symptoms, or if your symptoms are worsening, we recommend that you consult a dermatologist. This is particularly important if:
Your skin feels itchy without a visible rash
The dryness or itching sensation prevents you from sleeping
Open cuts or sore are appearing on your skin
Very dry skin can require a prescription ointment or cream. Dry skin also can be a symptom of a condition that requires further treatment. A dermatologist can examine your skin and explain what can help reduce your discomfort.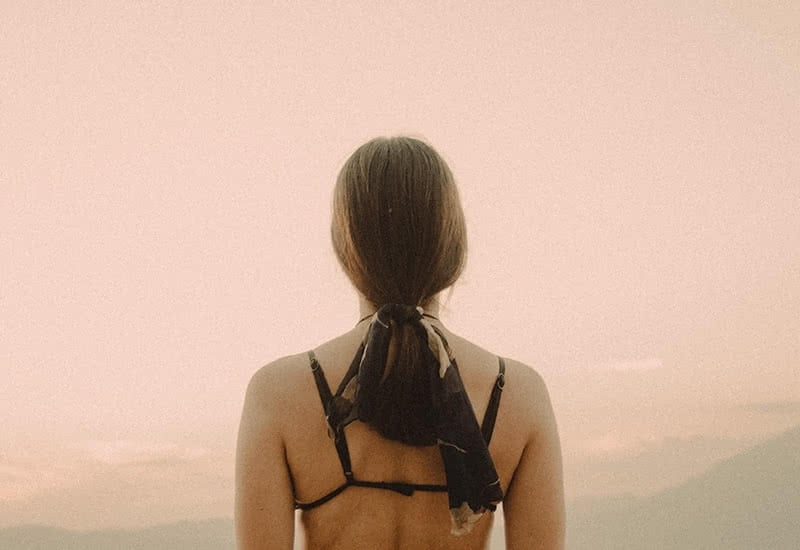 Dry skin treatments: How to get rid of dry skin on your face?
Just like any other skin condition, if you have a dry skin type, you need to adapt your skincare routine accordingly. Your goal should be to maintain the natural hydration level of your skin and enhance it whenever necessary. Because the surface of your skin is broken, you need to heal it and prevent future tearing. You need a skin care routine that will both hydrate your face and maintain its moisture level.
Our skin care specialists have designed this special routine to treat dry skin on the face.
Start giving your skin the things it needs to stay hydrated and radiant:
Step 1: Cleansing dry or very dry facial skin
Using an inappropriate cleanser might be the number one cause for your dry skin. It's often where the problem starts. You should absolutely avoid harmful chemicals and harsh cleansers.
Here's how your cleansing routine should plan out:
If you have makeup on your face, start with a gentle makeup and natural remover that won't irritate your skin. We recommend the smooth Vichy Pureté Thermale Nourishing Milk Makeup Remover that can also be used as a toner if you want. It's specially formulated to care for dry skin types and will nourish your skin while removing makeup ().
Splash your face with warm water. Just be careful not to use water that's too hot or too cold as it will strip away essential natural oil in your skin. The ideal water temperature should be just slightly warmer than lukewarm.
Apply a small amount of cleanser with your fingertips. Gently massage the cleanser over your face, don't try to rub it in too strongly. The best-selling Juice Beauty Stem Cellular Cleansing Oil is perfect for dry skin types. It's effective but gentle and natural. This cleanser will delicately clean your skin and leave it smooth, soft and supple thanks to its fruit stem cells and vitamin C ().
Rinse your face with warm water. Here again, make sure to use water that isn't too hot nor too cold.
Gently pat your face dry with a soft cloth. Don't rub a dry towel on your skin as it might cause irritation. But make sure that it's dry so that your face can fully absorb the moisturizer that you'll apply next.
Two or three times a week, switch your evening cleanser for a gentle natural exfoliator. This will help remove dead skin cells and make room for new skin to grow. It's an essential process to naturally regenerate the skin on your face. But, make sure to use an exfoliator that is especially formulated for dry skin. We like Mario Badescu Kiwi Face Scrub
that will gently exfoliate your face with kiwi seeds. It's perfect for dry skin types (
).
Step 2: Prepare with a toner
Next, prepare your face to be moisturized by applying first a gentle natural toner. Make sure to use a toner that's alcohol-free to prevent irritation and dehydration. Mario Badescu Aloe Vera Toner
is your absolute best option. This mild toner is alcohol-free and will unclog your pores while maintaining your face natural moisture balance. It's specially formulated with Aloe Vera to soothe irritation (
).
Let your toner sit on your skin for 5 minutes before moving on to the next step in your routine.
Step 3: Treat your dry skin with a moisturizer
You're now ready to apply your moisturizer. Choosing the right natural moisturizer to treat dry skin concerns is probably the single most important step in your routine. It's worth researching and testing different moisturizer to find the one that's just right for you. Remember that you might need to adapt your solution depending on the weather and seasons as well.
We've tested dozens of natural moisturizers formulated for dry skin and the clear winner is the amazing Vichy Aqualia Thermal Rich Cream
. This cream is magical, really. It's a rich face moisturizer formulated with Hyaluronic Acid and Aquabioryl. It also contains fortifying and soothing Vichy Mineralizing Thermal Water. Apply it generously over your face in the morning and evening (
).
The key to moisturizing dry facial skin effectively is to support your skin's natural moisturizing process and bind moisture into the upper layer of your skin. This will prevent your skin from dehydrating.
Step 4: Enhance with a serum
If your skin is very dry, especially around your nose, you might want to use a natural serum in the evening just before applying your moisturizing cream. A face serum is like a booster that will enhance the effect of all the other products in your skincare routine.
The celebrity-favorite Skinceuticals C E Ferulic Serum
is your best option. This hardworking vitamin C serum is the gold standard in topical antioxidant protection and possibly the single most-loved product by dermatologists and beauty editors alike (
).
Step 5: Spot treat very dry areas on your face
Some areas of your face might be more dehydrated than others. For most people, it's often around the nose and eyes. If that's the case for you as well, you should use an extra-rich cream to spot treat the affected area. Don't apply it all over your face though as it will be too oily.
You can keep it simple for this step and go with the traditional Vaseline Petroleum Jelly Original
. Petroleum jelly is the solution recommended by dermatologists to rapidly lock in your skin's natural moisture. Vaseline is good for dry skin, especially during harsh weather when your skin will suffer from very cold or dry air (
).
Apply a small amount of Vaseline on the areas of your face that require it the most, let it sit for 10 minutes before gently washing it off before going out.
Step 6 (optional): Pamper your skin with a facial mask twice a week
This step isn't absolutely necessary, but it proved very useful for most people suffering from dry skin concerns. Twice a week, preferably the days when you're not using an exfoliator, pamper yourself with a richly hydrating face mask. This will help deeply nourish your skin and restore its natural moisture level.
If you have Aloe Vera leafs easily accessible, you can just extract their juice and apply it onto your face for 10 minutes. If you can't find fresh Aloe Vera, your best alternative is the exquisite Mario Badescu Healing & Soothing Mask
. This thing is pure gold for very sensitive and dry skin types. It contains balsam peru, a natural soothing anti-inflammatory active ingredient to rapidly treat facial dryness (
).
Protect your skin with sunscreen
There are two more important steps to take into account as part of your anti-dryness skin care routine. First: protect your skin from the sun. Exposure to sunlight will break down your skin's natural barrier and lead to more dehydration. It's as simple as that. So if you go out in the sun, apply a layer of sunscreen on your face. A good sunscreen will also prevent premature aging, wrinkles, and a whole lot of other skin problems as you age.
Our go-to sunscreen is the excellent La Roche-Posay Anthelios Melt-In Sunscreen Milk SPF 60
. This non-oily and water-resistant broad spectrum sunscreen quickly sinks into the skin without leaving any white residue. And it's formulated with an antioxidant complex that fights against UV ray-caused damage (
).
This step is not optional!
Drink more water
And finally, drink more water! Whatever your skin type is, you need to drink 7 large glasses of water per day. To make sure that I don't forget, I always keep a stylish water bottle with me at all time. It works great for me (
).
Bonus: Extra Tips to care for dry facial skin
In addition to the special skin care routine for dry skin explained above, we have a few extra tips that will help you hydrate your face and treat your dry skin effectively.
Get an indoor humidifier: dry air indoor will affect your skin. This is especially the case if you're using a heater or an air conditioning unit that can strip humidity from the air around you. The ideal indoor humidity level is between 45% and 60%. If you're not there, we recommend a humidifier like the PurSteam Ultrasonic Humidifier. It's very easy to use and doesn't require you to change expensive filters. It's small and silent and can be easily placed anywhere in your house.
Remember to protect your lips as well: the skin on your lips is the least capable of retaining moisture. For smooth and soft lips, make sure to protect them with a hydrating lipstick, a gloss, or a balm. And if it's sunny outside, use a balm that contains some sunscreen. We like the naturally rich Akar Lip Butter for smooth and kissable lips ().
Don't spend too much time in the water.
Use fragrance-free skin care products. And avoid perfume, colourants, and parabens to prevent irritation.
Use a non-irritating laundry detergent. Rough clothes can worsen the sensation of irritation on your skin. Wear soft cotton or silk as much as possible and use hypoallergenic detergent when washing your clothes.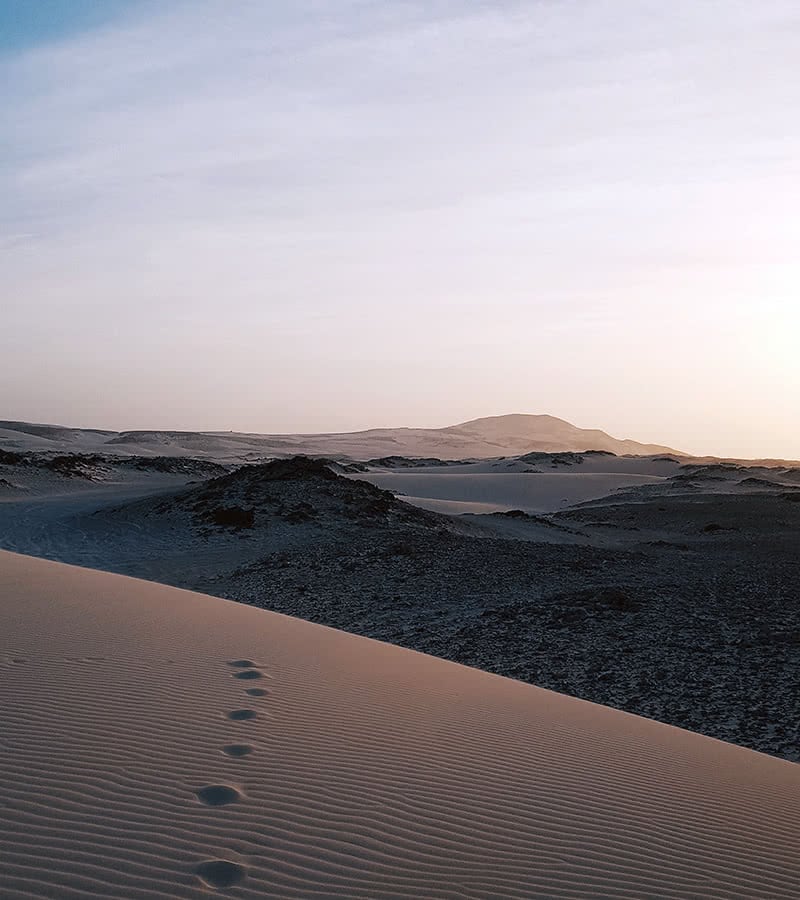 Conclusion
Facial dry skin is one of the most common skin concerns. It's a well-known problem for which proven solutions have been found. With the right skin care routine for dry skin in place, you should see visible signs of improvements within just a few days. But, you need to act now and stick to your routine if you want it to work.
Caring for your dry skin today will prevent premature aging of your skin. It will help with discomfort caused by itchiness and make you look more healthy and naturally glowing.
Terms and Definitions related to dry skin
Dry skin definition
The term "dry skin" refers to skin that loses too much of its natural water and oil. Dry skin concerns are widespread and can affect anyone at any age.
The most common symptoms of a dry skin can include:[3]
Scaling, flaking, or peeling skin
Roughness
Tightness
Itching
Cracks and potential bleeding
Further reading recommendations
We've used several authoritative sources to write this article. We recommend that you review them if you want to learn more about dry skin. These are also great resources if you want to investigate a particular aspect of the condition or want to stay up-to-date with the latest medical research.
The American Academy of Dermatology, Medline Plus, and WebMD each have excellent in-depth resources on aging. We recommend you start there:
If you want to explore dry skin even further, we recommend the following publications that were used when writing this article:
Skin Research and Technology, August 2015, issue 3
Clinical Cosmetic Investigative Dermatology, August 2015, issue 8
Journal of Clinical and Aesthetic Dermatology, June 2014, issue 6
Archives of Dermatological Research, March 2013, issue 2
Journal of Cosmetic Dermatology, June 2007, issue 2
British Journal of Dermatology, September 2008, issue 3
Skin Research and Technology, May 2009, issue 2
American Journal of Clinical Dermatology, April 2003, issue 11
Journal of the American Academy of Dermatology, March 2003, issue 3
Natural Remedies To Treat Dry Skin Concerns
Authors: Samantha Woodworth
Last updated: September 18, 2018

---