At a glance
If you've ever paid attention to what's written on some of your skincare labels, you might be appalled by the number of nasty chemicals and sometimes just plainly harmful ingredients that they are made up with. It's disturbing really!
The good news is that there has never been a better time to switch to vegan beauty. The number of high-quality vegan brands available continues to grow as more consumers are demanding quality beauty products. Vegan skincare is very effective at treating specific concerns while supporting the long-term health of your skin. And vegan beauty is becoming more accessible to. You can buy excellent brands online for a price that is comparable to their nasty chemical counterparts.
Because it's a growing segment, the number of vegan brands and certifications might be difficult to navigate. To help you find the brands and products that will work best for you, we've done a thorough study of the market as it is today. We've uncovered the best vegan brands and tested their star products. We've also rigorously checked their certifications to make sure that they are authentic, not just marketing buzz.
We'll start by looking at what vegan beauty is exactly and why you should care. But you can head straight to our vegan products section by category if you already know what you want:
Table of contents
>What is Vegan beauty: understanding Vegan skincare and why you should care
Finding high-quality natural beauty products and brands that sit perfectly with your beliefs can be overwhelming.
Veganism is on the rise and there's been a lot of buzz around Vegan beauty lately, as evidenced by a whopping increase in Google searches for Vegan-related terms worldwide.
Vegan skincare was also labeled a "U.S. Spotlight Trend" for 2017 according to a Beauty Trends Report published by Google.
Conscious beauty lovers today have a wide variety of natural and ethical alternatives to choose from. That said, it's utterly important to know what to look for if you're looking for the best and most effective Vegan beauty products.
To help you in this daunting task — whether you are Vegan or attempting to become one, or simply want to make your beauty routine cruelty-free — we have compiled in this comprehensive guide all the key information about Vegan beauty you need to know as well as our pick of the Vegan brands and Vegan products we absolutely love.
Before we give you the run-down of our favorite Vegan beauty brands though, we think it's crucial to clarify what the term 'Vegan' actually means.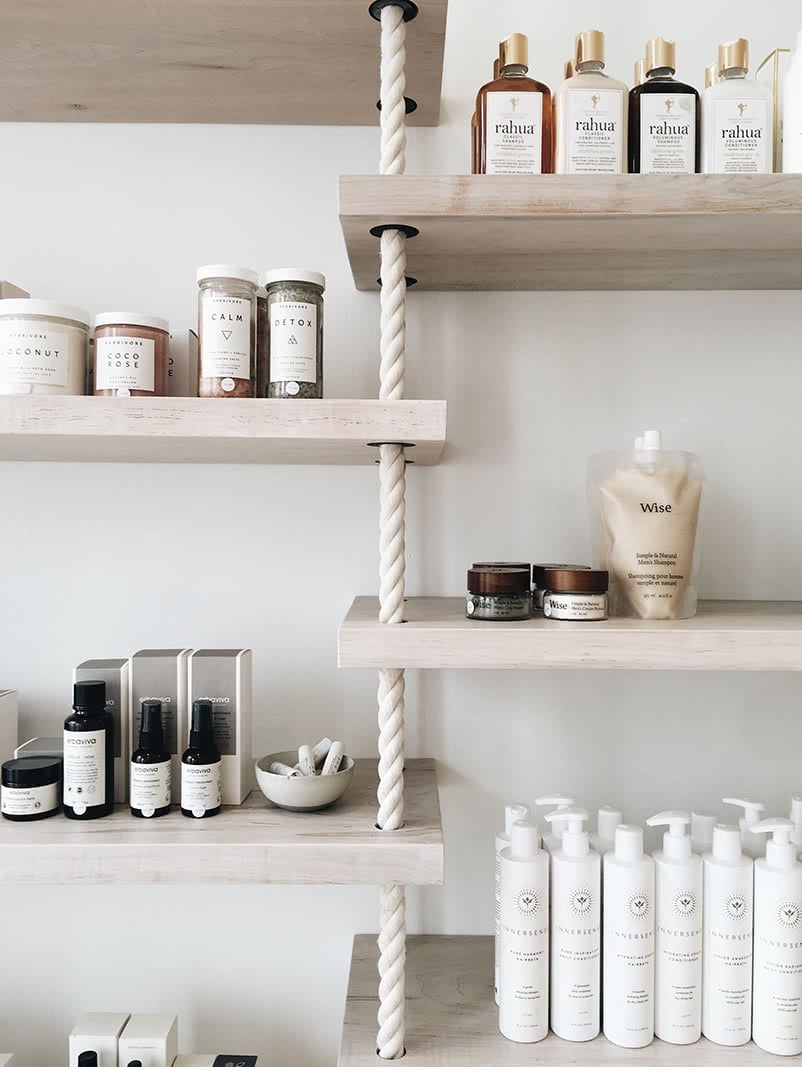 What makes a beauty brand (and product) Vegan?
A good question, since there are actually common misconceptions surrounding what exactly makes a product suitable for Vegans.
Contrary to popular belief, Vegan products are not necessarily all-natural and free from synthetic chemicals. Although lots of Vegan beauty brands do tend to use gentle, plant-based formulations that are better for the skin, some may still include synthetic and chemical alternatives that aren't derived from animals. But for the purpose of this article, we will only focus on those natural Vegan beauty brands that are free from harmful chemicals.
Some people also confuse Vegan with Cruelty-free (more on this below), which it does need to be—animal testing is a big no-no —but more than that, Vegan beauty brands need to contain absolutely no any animal ingredients, animal by-products or animal derivatives. Common animal ingredients used in skincare include honey, beeswax, lanolin, carmine, collagen, shark squalene, gelatin, and many others. So, to figure out if a beauty product is Vegan, It's vital to scan the ingredient label and packaging (we've got a list of the key non-Vegan ingredients to avoid below).
What's the difference between Cruelty-free and Vegan?
Even though the terms are often used interchangeably, don't confuse cruelty-free with Vegan as they actually mean different things. Not all cruelty-free skincare and makeup products are Vegan.
The term cruelty-free typically means that the products and ingredients/components used have not been tested on animals (including by suppliers or third parties) at any point in the creation, manufacture or distribution of a brand's products. Cruelty-free refers to the testing process; it is thus possible for a product to be cruelty-free and not be Vegan.
How can you make sure that a product is Vegan?
Some beauty brands such as Pacifica Beauty, Pai Skincare and Cover FX ensure that every product they produce is 100% Vegan, while others such as Tata Harper and Juice Beauty are stepping up their green game to offer a selection of Vegan products.
Some products will prominently state their Vegan status on the label, while others may be a bit more subtle. So how can you be sure a product is Vegan?
There are two elements that you should look at, namely the ingredients lists and certification logos.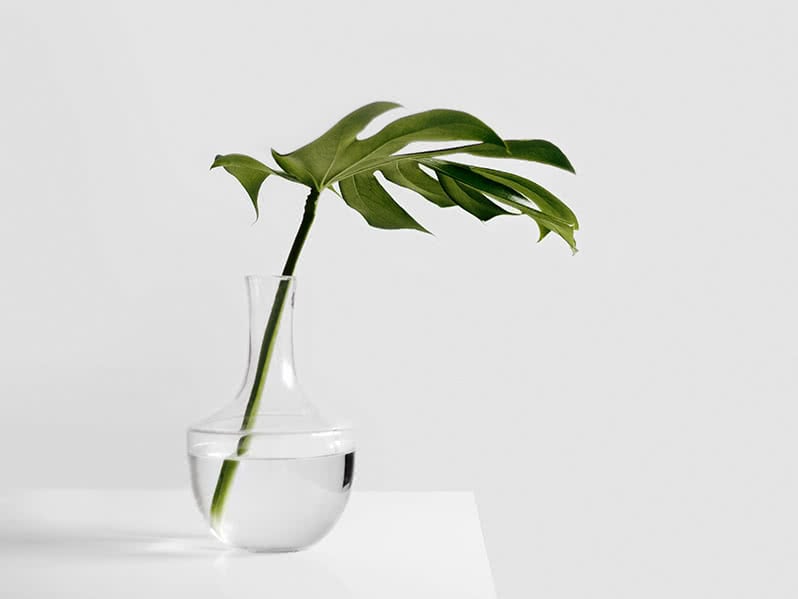 1. The Vegan ingredients list: The cosmetic ingredients you should absolutely avoid
You're going to need to develop a new (maybe unfamiliar) habit: reading the labels —from top to bottom. You may be surprised (and not always in a good way).
Ingredients lists are crucial here because ingredients that are directly or indirectly sourced from animals are not suitable for Vegans.
Animal-derived ingredients are routinely used in conventional cosmetics, including natural makeup and skincare products. These animal ingredients used for beauty products can be obtained from both living or dead animals.
When reading ingredient labels, certain items will jump out as obviously non-Vegan ingredients. But then there are those tricky ingredients that are hiding behind confusing names that you might not be familiar with or not easily recognize.
To give you a head start, we've pulled together a list of the most common animal products found in cosmetics that Vegans should avoid.
Common beauty ingredients that are non-Vegan include:
Beeswax
Also labeled as Cera Alba or Cera Flava, Beeswax is the wax from a bee's hive. This animal 'by-product' is commonly used as an emulsifier or thickener and can be found in many forms of makeup (from eye shadows to foundations to lip balms and mascaras).
Amino acids
Some amino acids are taken from animal products and by-products. So make sure to only use products with plant-based amino acids.
Carmine
One of the most common non-Vegan ingredients found in makeup (It is a very common colorant in lipsticks and blushes), Carmine — also known as carminic acid, cochineal, cochineal extract, crimson lake, natural red 4, CI 75470 or E120 — is a deep red dye obtained from the bodies of sun-dried, crushed cochineal insects and mixed with Carmine Acid.
Collagen
Naturally produced in the bodies of animals, animal-derived collagen—also known as hydrolyzed collagen or hydrolyzed animal protein — is a conditioning agent typically used in skincare and makeup because of its temporary plumping and firming properties. Cartilaginous animal materials, such as bones, connective tissues and skin are cooked in order to extract this protein.
Guanine
Guanine—also labeled as CI 75170, C.I. natural white 1, dew pearl, guanine enol, mearlmaid or natural pearl essence) is a pearlescent constituent of fish scales scraped off dead fish. Soaked in alcohol, it creates a pearly essence used to add shimmer and glimmer to cosmetics such as blushes, eyeshadows, and nail polishes.
Glycerin
Glycerin—also labeled as glycerides, glyceryls, glycreth-26, or polyglycerol—is an animal by-product (animal fats).
Honey
If you are a strict Vegan, avoid honey—also labeled as Apis mellifera— which is often used in natural beauty products for its highly moisturizing and antioxidant benefits.
Hyaluronic Acid
Hyaluronic acid often comes from animal products and by-products. As an alternative, you can look for beauty products that use synthetic hyaluronic acid.
Keratin
Often used in hair and skin conditioners, Keratin is a protein found in mammals (obtained from hair, scales, feathers, nails, hooves, and horns of animals). As an alternative, you can use Keratin derived from plants.
Lactic Acid
Lactic Acid is an exfoliant and skin brightener. Make sure to look for plant-derived lactic acid rather than Lactic Acid derived from animal tissue.
Lanolin
Lanolin—also labeled as aliphatic alcohols, cholesterin, isopropyl lanolate, laneth, lanogene, lanolin alcohols, lanosterols, sterols, or triterpene alcohols — is an oily residue/fatty substance extracted from sheep's wool. It is commonly used in hair care and skin care for its incredibly moisturizing and emulsifying properties.
Retinol
Retinol is animal-derived and can be found in products such as anti-wrinkle and eye creams. For a Vegan-friendly alternative, look for Retinol labeled as carotene, aka vitamin A derived from plants.
Squalane/Squalene
Squalene is basically shark liver oil. It is commonly found it in all sorts of moisturizers and cosmetics.
Animal hair
As an alternative to animal hairs and fur in your cosmetic makeup tools, look for brushes with synthetic bristles.
2. The Vegan certifications that really matter
Other than the ingredients lists, you'll also want to pay attention to certifications, logos, and seals from recognized organizations which indicate whether a beauty brand or product is cruelty-free and Vegan-friendly. Note that, since cruelty-free certification is done on a voluntary basis, not all cruelty-free brands are certified.
PETA
People for the Ethical Treatment of Animals (PETA) is the largest animal rights organization in the world. PETA's Beauty Without Bunnies logo makes it easy for consumers to learn which brands and products are cruelty-free and Vegan.
The Vegan Society
Vegan Society is the world's largest and most recognised Vegan organizations. They ensure that all products that have been certified contains no animal derivatives and are 100% Vegan.
Leaping Bunny
Administered by The Corporate Standard of Compassion for Animals, the cruelty-free Leaping Bunny Program is a single comprehensive standard with an internationally recognized Leaping Bunny logo. The Leaping Bunny certification requires that no animal testing be used in any phase of development and production, including labs and suppliers.
Certified Vegan by Vegan Action
The Certified Vegan Trademark is the Holy Grail for Vegan products. Easily recognized by consumers interested in Vegan products, the Certified Vegan labelling provides a guarantee that each product is Vegan, 100% free of any animal-derived ingredients and has not been tested on animals.
The benefits of Vegan cosmetics
Beyond being void of animal ingredients and animal testing, Vegan beauty has other benefits.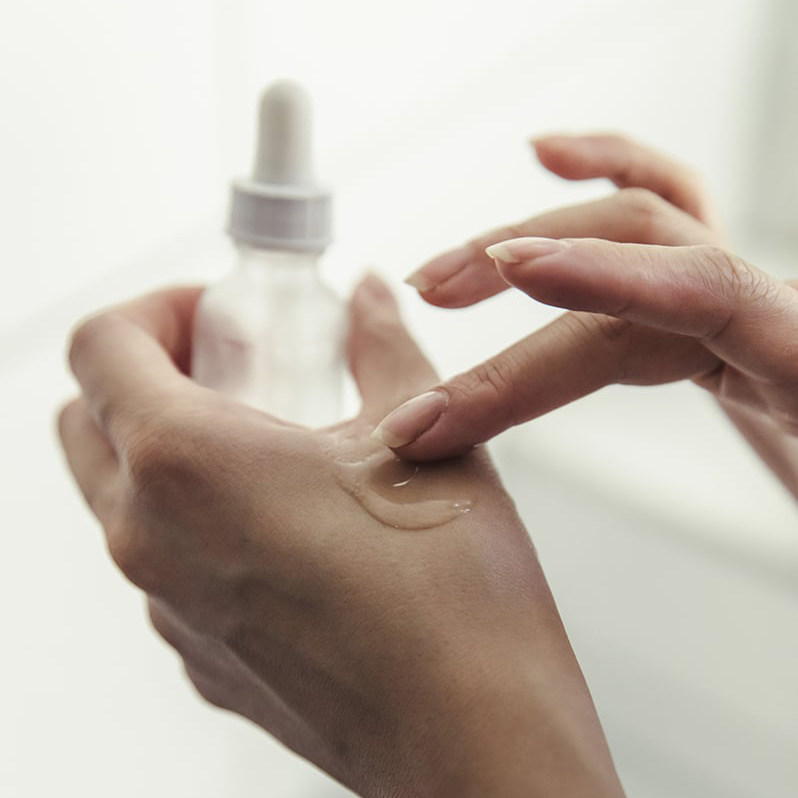 Here are some reasons to switch to Vegan beauty:
Vegan beauty works: Vegan beauty products offer effective and ethical solutions that most certainly work just as good, if not better than, mainstream beauty products.
Vegan beauty is better for the environment: Vegan skincare is often also environmentally friendly, which means it can help you reduce your environmental impact.
Vegan is animal-friendly: Vegan skincare is typically cruelty-free.
Vegan beauty is better for sensitive skin: Vegan skincare usually contains fewer irritating ingredients than conventional beauty which makes it ideal for all skin types, including sensitive skin.
Vegan beauty is better for the skin and health: since our skin absorbs up to 70 percent of what's put on it, plant-based and mineral-based ingredients are oftentimes superior alternatives than animal-infused versions. Choosing Vegan products means preventing these animal by-products (from lanolin (derived from the wool of sheep) to uric acid extracted from cows to dead insects extracts) to come in contact with your skin.
Shop Vegan: the best Vegan beauty brands that actually work
Determined to go the Vegan beauty route after reading this?
There are so many cool brands to discover. If you'd like to make the switch to Vegan and cruelty-free products, these are some of our favorite natural Vegan beauty brands.
We have listed below our tried and tested favorite Vegan brands you need in your life.
Those brands marks with * are not 100% Vegan but offer a selection of Vegan products.
Natural Vegan Skincare Brands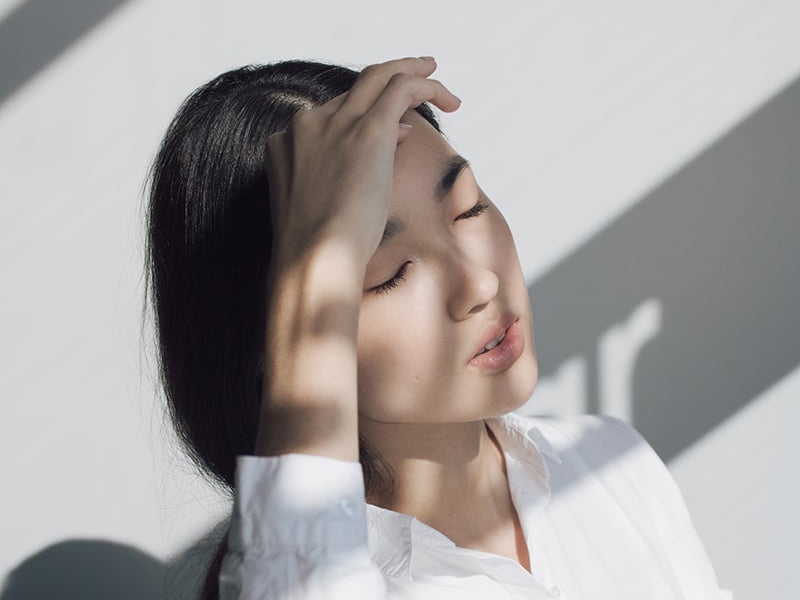 ACURE Organics
Ethics | Cruelty-free, 100% Vegan, USDA Organic, local sourcing, gives back.
ACURE Organics is a US family-owned brand founded on sustainable principles to provide the highest quality fair trade natural personal care products (from natural shampoos to skincare and wellness supplements) derived from plant and food based ingredients. Chemical-free and certified organic.
Star product: ACURE Brilliantly Brightening Facial Scrub
COOLA*
Ethics | Cruelty-free, Vegan-friendly, 70%+ Certified Organic, local sourcing (Farm To Face philosophy), recycle friendly.
Made in the USA, COOLA is an eco-conscious natural suncare brand founded by Chris Birchby in 2007. COOLA suncare offers a full line of high performance, better-for-you sunscreens, self-tanners, and other sun care products using the finest natural ingredients and formulated for the face, body, lips, sport, and baby. Enriched with antioxidants. Many of COOLA products are Vegan-friendly! Browse their Vegan products here.
Star product: COOLA Mineral Face SPF 30 Matte Tint Moisturizer
Derma E
Ethics | Cruelty-free, 100% Vegan, recycle friendly, gives back.
Derma E offers a line of natural skin care products that are rich in vitamins, antioxidants and botanicals.
Star product: DERMA E Vitamin E 12,000 IU Cream
Elemis*
Ethics | Cruelty-free, Vegan-friendly.
Founded in 1990, Elemis is a leading luxury British skincare and spa brand owned by L Catterton. Combining powerful, natural ingredients, with cutting-edge technology, Elemis creates advanced aromatherapy, skin care, and professional spa-therapy treatments for face and body. The full list of Elemis' Vegan products can be viewed here.
Star product: Elemis Dynamic Resurfacing Night Cream
Eminence*
Ethics | Cruelty-free, Vegan-friendly, organic farm, recycle friendly, gives back.
Since its inception in 1958 in Hungary, Eminence Organic Skin Care creates natural, organic and Biodynamic skin care products. Using sustainable farming and green practices, Eminence Organics skin care products are free of parabens, animal by-products, propylene glycol, sodium lauryl sulfates, harmful colorants and fragrances, mineral oils, petroleum, and other harsh chemicals. Eminence Organic Skin Care is now available worldwide and has a cult following among celebrities and beauty editors alike. Many of their products are Vegan-friendly.
Star product: Eminence Bamboo Firming Fluid
French Girl Organics
Ethics | Cruelty-free, 100% Vegan, 80-100% Certified Organic.
Founded by American Francophile Kristeen Griffin-Grimes, French Girl Organics is a no-fuss line of natural skin care and beauty products handcrafted in Seattle, USA. Packaged in apothecary-style glass bottles and jars, the luxury range is made from organic, wild-crafted and sustainable ingredients, Vegan and cruelty-free.
Star product: French Girl Organics Rose Lip Polish
Hempz
Ethics | Cruelty-free, 100% Vegan.
Hempz Beauty offers a natural line of body care, hair care and sunscreen derived from 100% organic Hemp Seed Oil.
Star product: Hempz Original Herbal Body Moisturizer
Herbivore Botanicals
Ethics | Cruelty-free, 100% Vegan, recycle friendly.
Herbivore Botanicals is a natural bath and skincare company based in Seattle, USA. Their products are Vegan, sustainably crafted, and use high quality, often organic, natural ingredients.
Star product: Herbivore Botanicals Organic Blue Tansy Resurfacing Mask
Hugo Naturals
Ethics | Cruelty-free, 100% Vegan.
Handcrafted in the USA, Hugo Naturals is an all-natural personal care brand. Using only the finest food-grade ingredients from sustainable sources, their skincare and hair products are Vegan and cruelty-free.
Star product: Hugo Naturals All Over Lotion, Nourishing Unscented
HURRAW! Lip Balm
Ethics | Cruelty-free, 100% Vegan, recycle friendly.
Launched in 2010, Hurraw! Lip Balm produces the finest all natural Vegan lip balms made from premium organic and fair trade ingredients.
Star product: HURRAW! Moon Lip Balm
Juice Beauty*
Ethics | Cruelty-free, Vegan-friendly, USDA Organic, local sourcing, recycle friendly, gives back.
Juice Beauty harnesses the best of certified organic and natural ingredients to create groundbreaking plant-based skincare. Juice Beauty's well-loved products are Leaping Bunny Certified, Cruelty-Free. Most of Juice Beauty products are PETA-compliant Vegan, however, some do contain sustainably sourced honey or beeswax.
Star product: Juice Beauty Stem Cellular CC Cream
Mad Hippie
Ethics | Cruelty-free, Vegan-friendly, recycle friendly, gives back.
Founded in Portland, Mad Hippie creates all-natural skincare products that are both safe and efficient. Most of Mad Hippie products are Vegan (except for some beeswax present in their SPF).
Star product: Mad Hippie Vitamin C Serum
Odacité
Ethics | Cruelty-free, 100% Vegan.
Launched in 2009, Odacité marries the best of luxurious French skincare and green California living to create effective natural skincare products that are free of toxins. Odacité uses only the freshest and purest organic ingredients in its formulas. The entire Odacité range (French for audacity) is Vegan and cruelty-free.
Star product: Odacité Bl+C Pimples Facial Serum Concentrate
OZNaturals
Ethics | Cruelty-free, 100% Vegan, environmental sustainability, recycle friendly.
Founded in Florida by Certified Esthetician Angela Irish, Oz Naturals offers skincare products formulated with only natural ingredients backed by science.
Star product: OZNaturals Vitamin C + AHA Face Serum
Pacifica Beauty
Ethics | Cruelty-free, 100% Vegan, recycle friendly.
Pacifica is a must-try in the world of Vegan natural brands. Founded in Portland in 1997 (before Vegan was a thing), Pacifica offers a broad range of natural makeup, skincare, body care, and perfumes. All Pacifica products are 100% Vegan, and animal cruelty-free.
Star product: Pacifica Beauty Sea Foam Complete Face Wash
Pai Skincare
Ethics | Cruelty-free, 100% Vegan, Certified Organic, recycle friendly, eco-friendly.
Founded by Sarah Brown in 2007 as a solution to her own skin allergies, Pai Skincare offers a pure, potent line of natural and organic skin care designed without irritating chemicals and alcohol to nourish even the most sensitive skin and distressed complexions. Brimming with luxurious, effective and soothing organic ingredients. The Soil Association, Vegan Society, and the Leaping Bunny have all given Pai their seal of approval. Made in the UK.
Star product: Pai Skincare Camellia and Rose Gentle Hydrating Cleanser
skyn ICELAND
Ethics | Cruelty-free, 100% Vegan, local sourcing, recycle friendly.
skyn ICELAND was founded in 2004 by Sarah Kugelman and offers skincare solutions designed to replenish and revive chronically stressed skin. skyn ICELAND uses advanced science and pure unspoiled natural resources of Iceland – with its mineral-rich glacial waters, antioxidant-powered botanicals, and soothing marine elements.
Star product: skyn ICELAND The Antidote Cooling Daily Lotion
Tata Harper*
Ethics | Cruelty-free, Vegan-friendly, certified organic.
Founded by Tata Harper in 2005, this natural luxury skincare brand crafts high-performance premium vegetarian skincare products. Tata Harper Skincare is handmade in Vermont, USA with ingredients that are 100% natural and toxic-free. While Tata Harper's products do occasionally contain honey or beeswax, the majority are Vegan. Tata Harper brand is PETA-, Leaping Bunny-, and American Vegetarian Association-certified.
Star product: Tata Harper Resurfacing Mask
SW Basics
Ethics | Cruelty-free, certified organic, fair trade, 100% Vegan.
S.W. Basics is a Brooklyn based natural and organic skincare brand that uses the simplest possible blends (made with 5 ingredients or less) to create gentle yet effective products.
Star product: S.W. Basics Cleanser, Natural Rosewater and Tea Tree Oil Face Wash, Sensitive Skin and Cruelty Free, 4.0 fl oz
Natural Vegan Makeup Brands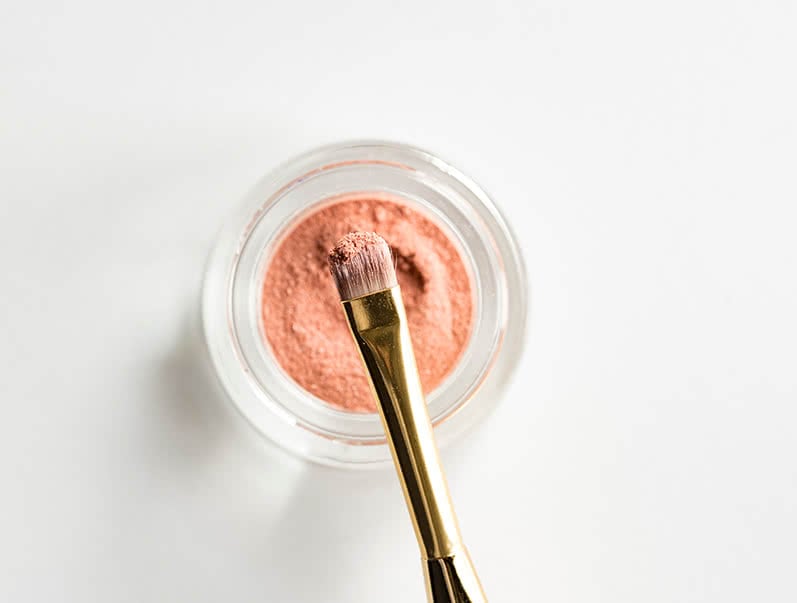 100% Pure
Ethics | Cruelty-free, Vegan, organic, recycled packaging.
100% Pure creates pure, organic and all-natural beauty products —including skincare, hair care and organic, fruit dyed makeup. Their Vegan cosmetics are formulated with high-performing antioxidants, naturally occurring vitamins and essential oils to give your skin maximum benefits. Made in the USA.
Star product: 100% Pure Fruit Pigmented Pretty Naked Palette
Au Naturale
Ethics | Cruelty-free, 100% Vegan, recycle friendly, local sourcing, eco-conscious.
Au Naturale Cosmetics and its Clean Beauty Revolution Revolution were launched in 2011 by Ashley Prange. Au Naturale offers a Makeup artist worthy line of 100% natural, non-toxic, Vegan, cruelty-free, ethical and sophisticated and high-performing makeup. Handmade in the USA.
Star product: Au Naturale Zero Gravity C2P Foundation
Cover FX
Ethics | Cruelty-free, 100% Vegan, recycle friendly, local sourcing.
Cover FX is a natural beauty brand you can shop freely and guilt-free because all of their cosmetics are made from good-for-you ingredients, Vegan and cruelty-free! Innovative, customizable makeup without compromise.
Star product: Cover FX Blurring Primer
Eco Tools
Ethics | Cruelty-free, 100% Vegan, recycle friendly.
EcoTools produces a broad selection of affordable cruelty-free and Vegan synthetic makeup brushes, sponges, applicators and bath accessories. Made with recycled aluminum and plastic and renewable bamboo. Stylish and eco-friendly.
Star product: EcoTools Retractable Face Brush
Kat Von D Beauty
Ethics | Cruelty-free, 100% Vegan.
Founded by world famous Katherine von Drachenberg, known as Kat Von D, this bright, high-impact makeup brand specializes in long-wear, bold pigment matched by equally bold performance and full-coverage collections. Everything Kat Von D is cruelty-free and Vegan.
Star product: Kat Von D Everlasting Liquid Lipstick
RMS Beauty
Ethics | Cruelty-free, Vegan-friendly, recycle friendly.
RMS Beauty is a natural beauty company created by US celebrity and internationally acclaimed makeup artist, Rose-Marie Swift. RMS Beauty offers a line of safe, minimalist color cosmetics that are not only non-toxic, but that actually heal and nourish skin with organic, natural ingredients and clean formulas. While not entirely Vegan because of the beeswax, their multi-use green makeup products are particularly well-loved.
Star product: RMS Beauty "Un"Cover-Up
*Note that this product contains Beeswax (which is acceptable for some Vegans). Read our full review of RMS Beauty "Un" Cover-Up.
ZuZu Luxe
Ethics | Cruelty-free, 100% Vegan.
Part of Gabriel Cosmetics, ZuZu Luxe offers a complete line of makeup that is Vegan, cruelty-free and natural.
Star product: Zuzu Luxe Liquid Eyeliner
Natural Vegan Hair Care Brands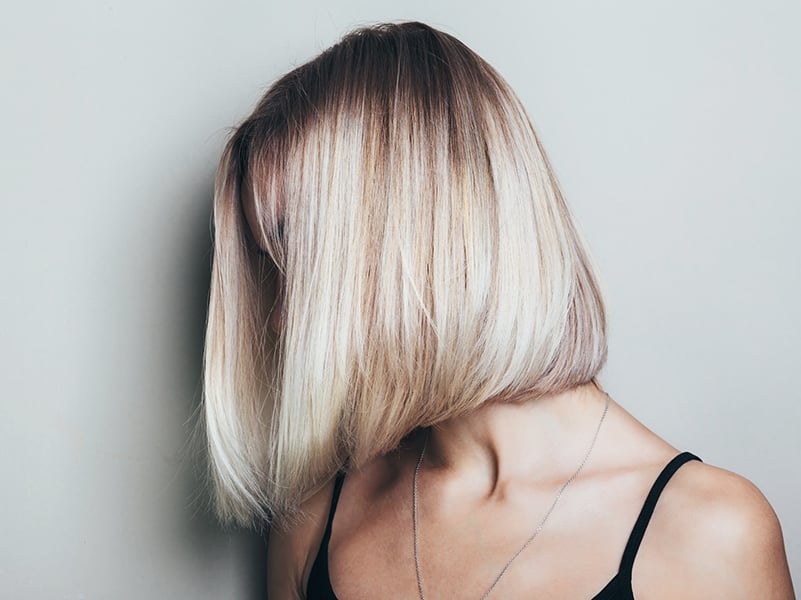 Arctic Fox Hair Color
Ethics | Cruelty-free, 100% Vegan, gives back.
Founded in 2014 by Kristen Leanne, Arctic Fox creates long-lasting semi-permanent hair color lines. Made In the USA.
Star product: Arctic Fox 100% Vegan Poseidon Semi Permanent Hair Color Dye
Gloss Moderne
Ethics | Cruelty-free, 100% Vegan.
Gloss Moderne is a Southern Californian clean luxury Vegan hair care line that is both natural and luxurious.
Using nourishing, all-natural ingredients and infused with a signature Coco de Soleil fragrance, Gloss Moderne's technically-advanced formulations are designed to treat the hair and scalp of every man, woman, and child.
Star product: Gloss Moderne Clean Luxury Shampoo Conditioner Duo
Manic Panic
Ethics | Cruelty-free, 100% Vegan, gives back.
Sisters Tish and Snooky Bellomo launched Manic Panic in 1977 in New York City.
Manic Panic offers a range of hair dyes, temporary hair colors, and makeup geared towards punk and fashion-forward consumers. Tested on celebrities, not animals. Made in the USA.
Star product: Manic Panic Purple Haze
Maria Nila
Ethics | Cruelty-free, 100% Vegan, eco friendly, gives back.
Maria Nila is a Vegan hair care brand developed and produced in Sweden. Using the finest vegetable ingredients, Maria Nila offers a wide range of color-protecting hair care and hair styling products that are nice to hair, animals, and nature.
Star product: Maria Nila Head Hair Heal Shampoo
Naturtint
Ethics | Cruelty-free, 100% Vegan, certified organic, eco-friendly packaging.
Naturtint was founded in 1984 and is a natural hair care brand offering an impressive range of plant-based permanent and semi-permanent hair dyes. Gentle and effective hair coloring. Contains no ammonia, parabens, sulfates, or resorcinol.
Star product: Naturtint Permanent Hair Colorant
Yarok
Ethics | Cruelty-free, 100% Vegan, environmentally sustainable, gives back.
Meaning "green" in Hebrew, Yarok was founded in New York City by renowned Israeli hair stylist, Mordechai Alvow. This natural line of restorative hair care is made with organic ingredients to nourish the scalp while encouraging healthy hair growth. The entire range is Vegan, toxic-free, and animal-friendly.
Star product: Yarok Feed Your Ends Leave-In Conditioner
Conclusion: Ethical is beautiful
It's about time we looked more closely at the pretty bottles on our bathroom shelves.
With this guide, you're now armed with the basics of Vegan beauty, learning to read labels and avoiding unnecessary chemicals. So next time you're in need of a beauty restock, why not go the Vegan route?
To switch to a more ethical beauty routine, start by emptying the contents of your makeup bag, drawers and shelves and checking every single label. If you have many products that need swapping for more ethical alternatives, start with the everyday essentials such as cleansers, moisturizers and body lotions.
In addition to the ethical argument for using cruelty-free and animal-friendly products, natural Vegan beauty products are proven to be effective and with fewer potential side effects.
Plus, Vegan beauty has got glamorous; it no longer means having to use these weird odd-smelling beauty products.
Note that we update this guide regularly, so keep checking back as the list of Vegan natural brands grow.
Let's start 'Veganizing' your natural beauty and skincare toolbox.
Further reading recommendations
We've used several authoritative sources to write this article. We recommend that you review them if you want to learn more about Vegan beauty.
For a complete list of beauty ingredients that aren't suitable for Vegans, see PETA.
For more details on Certified Vegan, visit Vegan.org
For more information about Leaping Bunny, visit leapingbunny.org
For more information about The Vegan Society, visit Vegansociety.com