At a glance
If you're like me, some morning you might wake up thinking that your face doesn't look quite as radiant or glowing as other days when looking in the mirror. Your skin might seem a bit gray or uneven. It's hard to explain, but your friends will helpfully let you know that you look tired that day.
That happens to everyone. Especially as you age. A dull skin tone is often used to describe a skin that lacks a youthful glow. Dullness is the results of a few well-known factors (see the causes of a dull complexion below). The good news is that natural treatments are available to help you fix it today. We've collected the advice of multiple dermatologists to help you find a solution that works for you.
The treatments that you'll discover below have been backed up by research and real tests. I volunteered to test them all on my face for a few months before shortlisting the best products available. The products that made the cut are all natural and will have a visible effect on your skin tone within a few days.
"Dull skin is usually used describe skin that lacks radiance or luminosity, that dewy look we all strive for."
– Dr. Elizabeth B. Houshmand, board-certified dermatologist.
To make it easier, we've prepared an easy 7 steps anti-dullness skin care routine that you can start using today.
Ready to say goodbye to your lackluster skin? Let's get started!
Table of contents
Treating dull skin fast in a nutshell
A dull skin lacks the radiance and glow that are associated with a young and healthy skin.
A dull complexion is the result of an excess of dead skin cells on the surface of the skin, dryness, and aging.
Natural treatments are available to treat a dull complexion and give your skin back its natural glow.
Use our 7 steps daily routine to get rid of your dull skin today.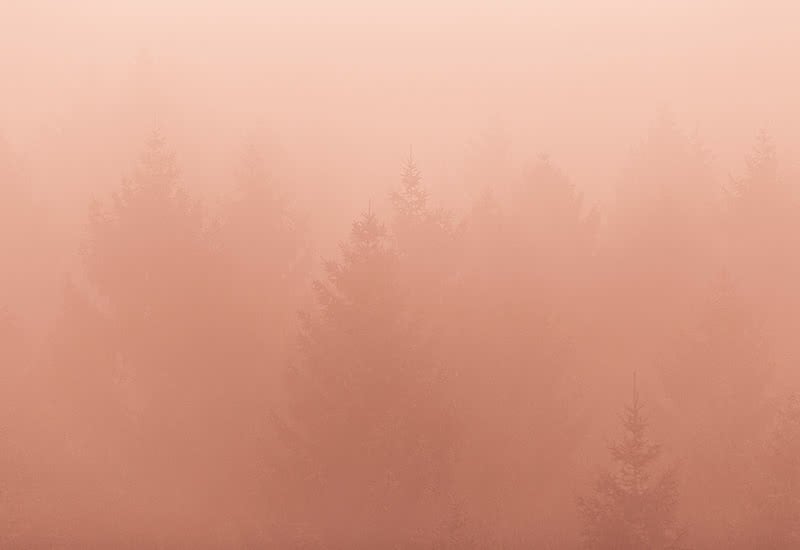 What is a dull skin: understanding dullness and a lackluster complexion
Unlike acne or aging skin concerns, a dull skin isn't exactly a medical condition. Dullness is used to talk about a skin that lacks a certain glow and radiance. A dull skin has that je ne sais quoi that makes people say in the morning that you look tired today.
A dull complexion isn't a fatality, however. Its causes and effects are well-known. And natural treatments to get rid of dull skin have proven their effectiveness.
So what is a dull skin exactly? When your skin lacks in vitality and doesn't reflect the light as well as a healthy-looking skin does, it's what we call a dull skin tone. Your face doesn't look as bright and luminous. It may feel rougher or uneven. Some might even describe it as looking sallow, tired, or lifeless.
As you age, a dull skin complexion is not an uncommon problem.[1] When you're under your 20s, your skin cells naturally turn over every 28 days. Below 20, the outer layer of your skin will naturally be shed away and replaced by newer and fresher skin cells, thus maintaining a healthy and glowing complexion.
"Your complexion looks radiant when it's smooth enough to reflect light."
– Jeannette Graf, assistant clinical professor of dermatology at Mount Sinai School of Medicine (NYC)[2]
But as you age, especially beyond your 30s, the skin cells turn over slows to every 40 days. It will thus take longer for the outer layer of your skin to be replaced. These dead cells might accumulate on your skin.
A dull skin tone is thus the result of an excess of dead skin cells that build up on the outer surface of your skin.[3]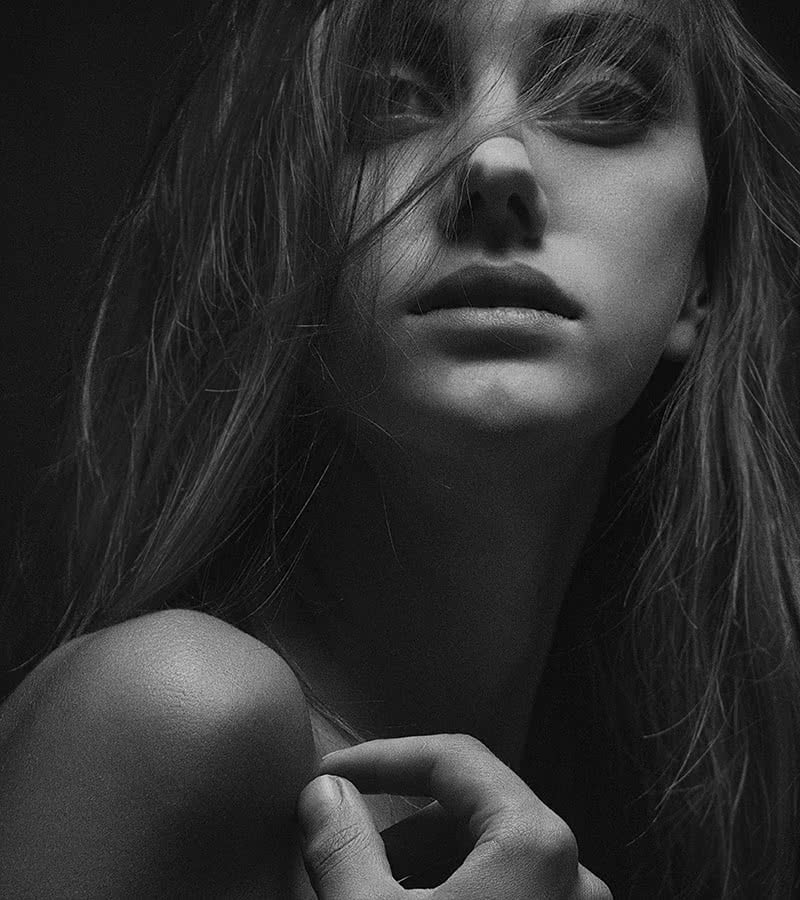 Why is your skin dull
Dermatologists often list 3 main reasons for your skin to look dull:
Aging: as you age, the blood flow in your skin and your skin's natural oil production slow down. This leaves your skin looking drier and rougher. It can also look uneven as different areas of your skin will age differently. Areas of your skin that are most often exposed to sunlight, for example, will tend to age faster than other areas.
Lack of sleep: "Sleep is the body's restorative time, when your skin cells repair themselves and regenerate," explains Dr. Melanie Palm, board-certified dermatologist and the director of Art of Skin MD.[3] "If that period is shortened or altered, skin cells cannot perform at their optimum, leading to circulatory changes including dark eye circles, pallor, dry, flaky, less hydrated skin, and changes in oil production and skin cell exfoliation."
Accumulation of dead skin cells: as explained above, your natural skin cells turn over rate will decrease over time. It's normal. But you can actively get rid of dead skin cells accumulating on your face by using natural exfoliant as part of your weekly anti-dullness skin care routine.
Aggravating factors: What exacerbates skin dullness?
Stress: If you're stressed out over a relatively long period of time, that can have damaging effects on your skin. "Stress causes an increase in cortisol, which can affect blood flow to the skin and skin repair," says Dr. Debra Luftman, board-certified dermatologist.[3]
Weather and Pollution: air pollutants, low humidity levels, and UV exposure can also have damaging effects on your skin. All these factors will dry your skin and exacerbate the appearance of dullness.
Smoking: Nothing good for your skin will come out of smoking. "Carcinogenic substances are extremely detrimental to skin integrity and structure. Cigarette smoking causes collagen breakdown, making skin appear sallow, waxy, and wrinkled over time," says Dr. Palm.[3]
Diet: Overly salty and processed food causes to water retention in your body, which in turn causes skin dryness. The same goes for alcohol and coffee. Food that is very rich in sugar, on the other hand, causes collagen and elastin to break down over time, further dulling your complexion. You should aim for a diet rich in antioxidants (found in blueberries and cranberries, for example). But also fruits that are rich in Vitamins C as they will help with your natural collagen production.
Makeup: avoid mattifying cosmetics at all cost as they will make your skin look even less glowy. Make sure to also use gentle and natural makeup remover like La Roche-Posay Toleriane Cleanser to maintain the natural moist of your skin.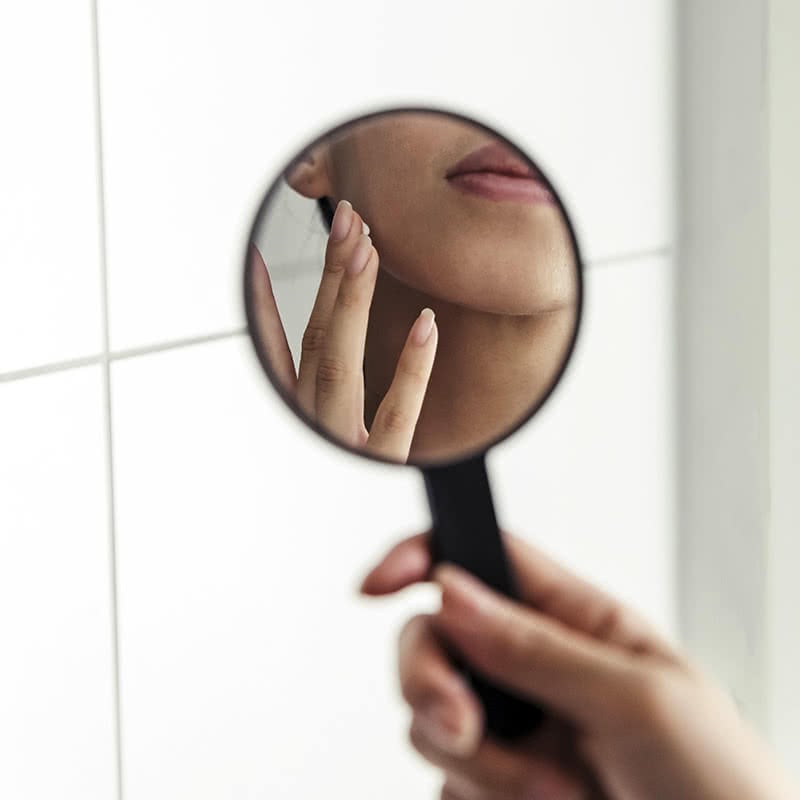 How to get rid of dull skin and get an even glowing skin? The 7 steps treatment that works.
Now that you understand what dullness is and why you may have a dull complexion, let's look at concrete and proven steps that you can take to get rid of your dull skin.
We've prepared a complete anti-dullness skin care routine using only natural products that are effective and gentle on your skin. The main objective of this routine is to give your skin back its natural youthful glow.
Before we share the specific steps, let's first take a look at the 3 most important active ingredients that will help you fight dullness.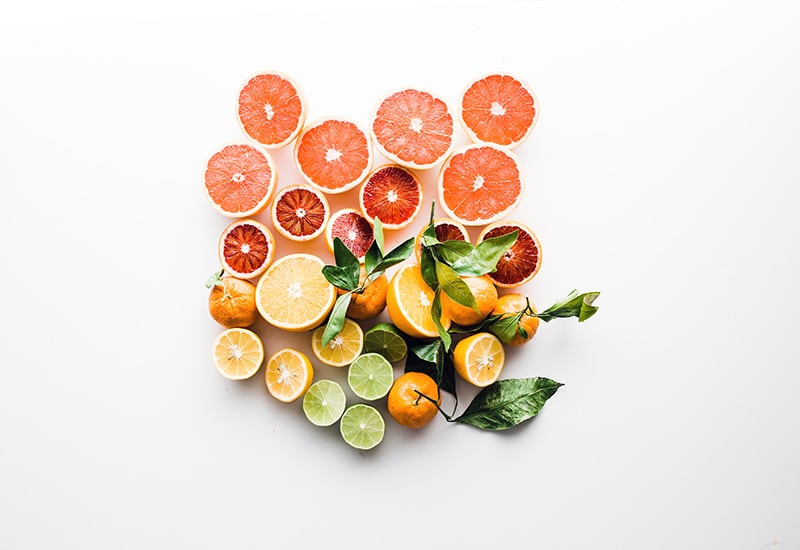 3 active ingredients to combat dull skin tone
An effective skin care routine to treat dullness and give your skin back its natural glow and radiance should include the following active ingredients that are proven to help with dullness:
Vitamin C: One of the most effective antioxidant available, Vitamin C help even and brighten your skin tone. It's particularly effective at fading away sun spots. The amazing Natura Bisse C+C Vitamin Cream is our absolute favourite moisturizer cream to fight dullness ().
Ceramides: To replenish the natural lipids in your skin and reinforce your skin's natural protection, natural skin care products that contain ceramides are very effective at fighting dullness. We love the Elizabeth Arden Ceramide Cream Blush that doubles down as a natural makeup and a skin protection ().
Retinoids: This magic ingredients is extracted from Vitamins A and will work hard to unclog your pores, boost your natural collagen production, and accelerate your skin cell turnover. The result is a smooth and even-looking skin. The best-selling Eminence Bamboo Firming Fluid is the perfect serum to include in your routine as it packs natural ingredients that have the same effect as retinoids ().
Step 1: Cleanse and Exfoliate your dead skin cells
Let's start with your daily cleanser. Use the natural and gentle Mario Badescu Enzyme Cleansing Gel twice a day (
). It will protect your skin and prevent inflammation or irritation while thoroughly cleansing dirt away from your pores.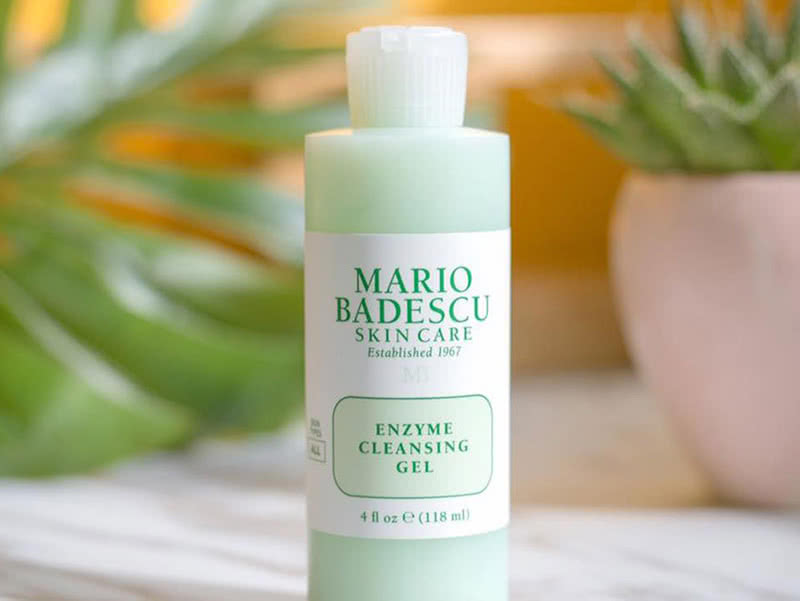 Three times a week, in the evening, you should switch your normal cleansing gel for a gentle exfoliator. It will help remove dead skin cells from your face and make room for newer cells, thus giving your skin a natural glow. The Premium Himalayan Scrub with Lychee Sweet Almond Oil
is our preferred option. It contains naturals Himalayan salt to gently exfoliate, deep-cleanse and rejuvenates your skin. It's also rich in antioxidants and vitamin C (
).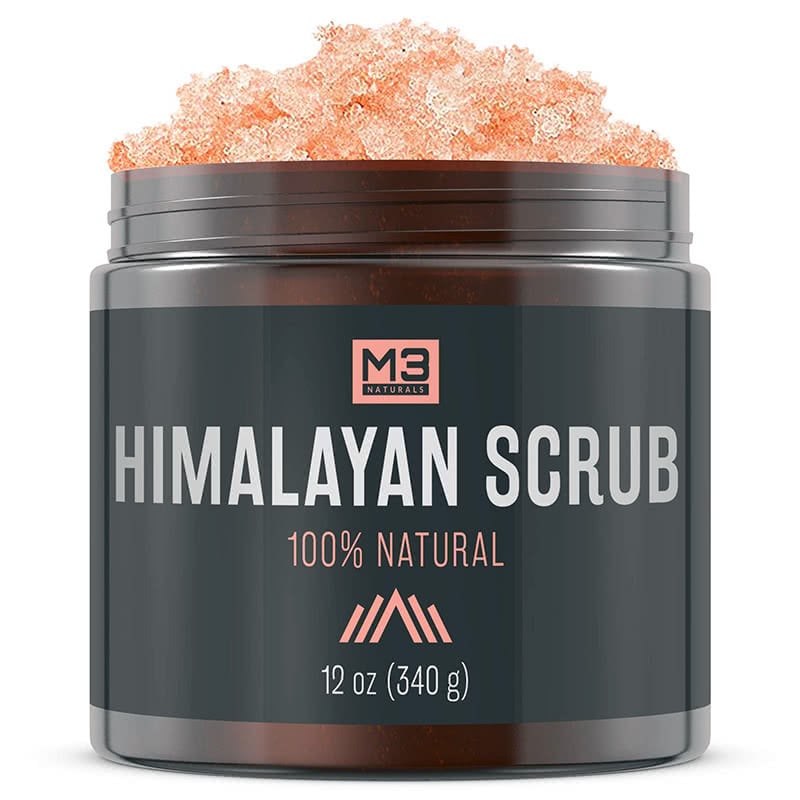 3 times a week, exfoliate in the evening to deeply cleanse dead skin cells and support your natural cells regeneration
Step 2: Brighten your skin tone with the right toner
After cleaning your face, apply a toner to tighten your skin and prevent dirt from penetrating your pores. It will also prepare your face to better absorb the moisturizer that follows in step 3.
The Mario Badescu Glycolic Acid Toner is our preferred choice for dull skin. It's specially formulated to rejuvenate, brighten and balance your skin. It's also alcohol free and doesn't dry out or irritate the skin (
).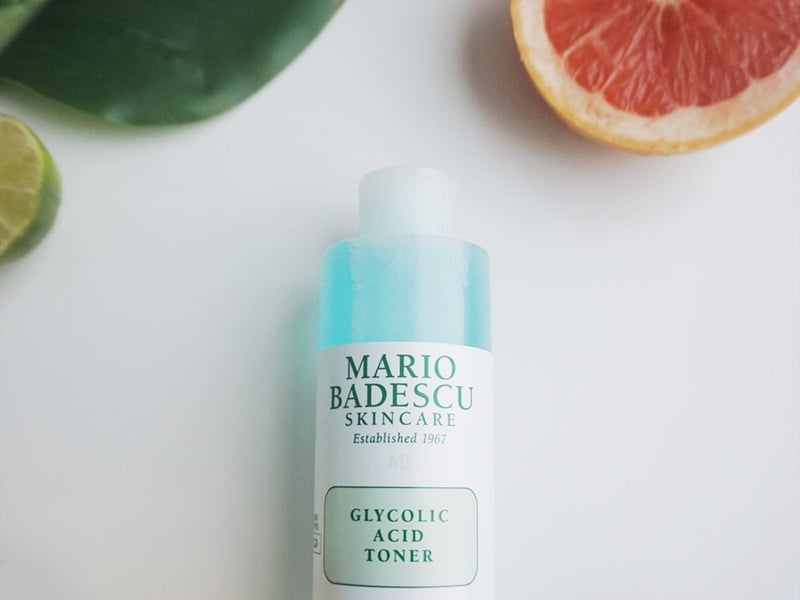 Step 3: Use a Vitamin C-rich moisturizer to protect your skin
Next step, and an essential one for dull skin, it's to hydrate your skin appropriately. You want a moisturizer packed with vitamins to help lift up your natural glow while at the same time protecting your skin. We recommend the superb Natura Bisse C+C Vitamin Cream because it's rich in Vitamin C to fight dullness. Infused with nourishing shea butter and regenerating rosa mosqueta oil, this face cream is the ultimate cocktail boost for your skin (
).
Dermatologists recommend that you apply your moisturizer in gentle, upward strokes to boost blood circulation and stimulate the skin cells around your face and neck.[3]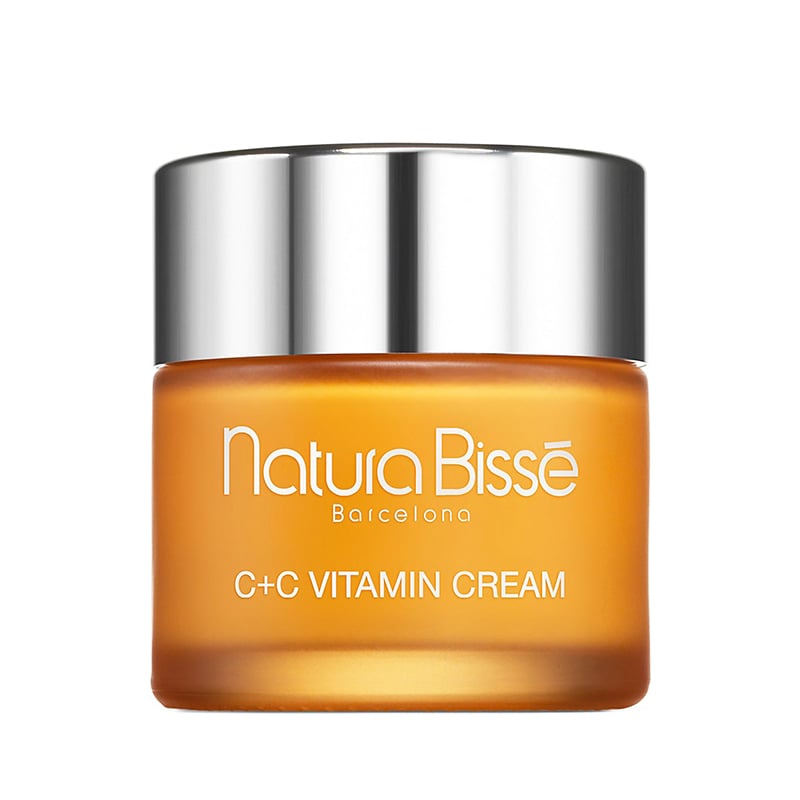 Step 4: Focus on the most tired area of your face with an uplifting eye cream
The area around your eyes is usually what gives away a poor night of sleep. Because the muscles under the skin tend to contract often through the day, it's also where wrinkles and fine lines will tend to appear first. As a result, you need to pay extra-care to that part of your face if you want to visibly reduce the signs of dullness.
The sublime Natura Bisse Diamond Extreme Eye is there to help. No wonder it's a celebrities-favourite. Applying the cream every morning around your eyes is like giving your skin a few more hours of sleep (
).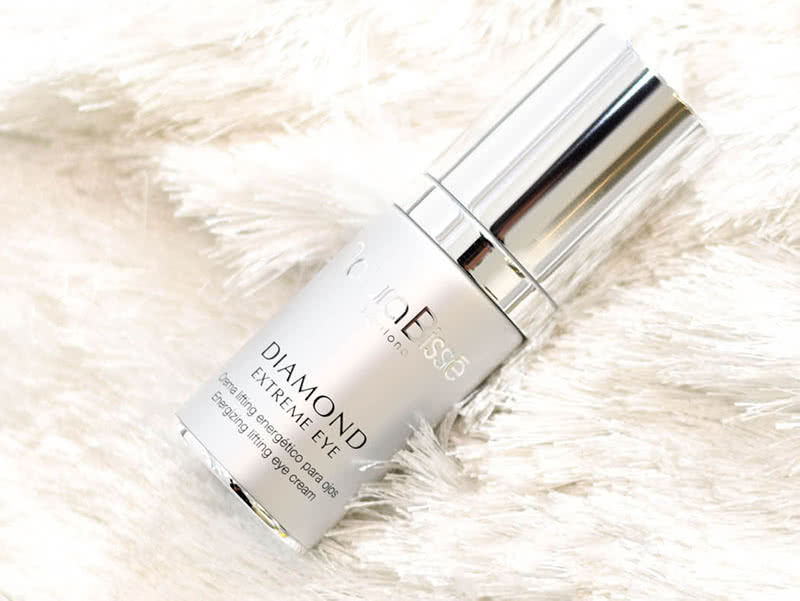 Step 5: Accelerate your skin cells regeneration with a serum
In the evening, after your toner but before your moisturizer, apply a few drops of Eminence Bamboo Firming Fluid to boost your skin's collagen production, and accelerate the cells regeneration. It will result in a smoother and even-looking skin tone (
).
Step 6: Use a brightening face mask twice a week
Adding a face mask to your skin care routine twice or thrice a week will do wonders. The right mask will go deep to remove your dead skin cells, unclogging your pores and reducing the look of dull skin. You need something with active ingredients that won't be too harsh on your skin and support its natural regeneration process.
The Amazon best-seller ELEMIS Dynamic Resurfacing Gel Mask
is perfect for that. Apply it onto your cleanse skin before your toner and let it sit for 10 minutes before rinsing with warm water. You'll feel its active ingredients slightly tingling on your skin while it gets to work (
).
Step 7: Drink more water, it helps with everything in your body
A lack of water lowers the blood flow to the skin, making you look paler. But it's more than just a short-term issue. Dr. Janet Prystowsky says that dehydration can have long-lasting results. Because your skin cells are mostly composed of water, a chronic lack of water will cause your skin' surface to dry out, resulting in more wrinkles and a sagging looking skin.
Don't wait to feel thirsty before drinking water. It should be a constant habit to take a few sips every now and then through the day. The best way that we found to do that, is to carry a small bottle of water with us at all time. The beautifully stylish bkr Glass Water Bottle are a must-have in that regard. They are made with premium materials and can easily be carried around. Plus they'll look great on your desk or in your bag (
).
Terms and Definitions related to skin dullness
Skin dullness definition
Having a dull skin means that your skin lacks brightness, vividness, or sheen. It can be defined as having a lackluster complexion or gray skin tone.
Glowing skin definition
People talk of glowing skin when your skin looks luminous and healthy. It seems to reflect the ambient light more vividly.
Conclusion
Having a dull skin tone is often the result of multiple factors: harsh weather, lack of sleep, aging, etc. The days of your skin glowing brightly aren't over, however. By following our practical skin care routine, you will be able to restore your skin's natural shine while at the same time supporting it for the long-term by using only natural products.
Understanding the causes of your dull-looking skin is only the first step. It's now up to you to take action and fix it!
Further reading recommendations
We've used several authoritative sources to write this article. We recommend that you review them if you want to learn more about dull skin in general and skin cells in particular. These are also great resources if you want to investigate a specific aspect of the condition or want to stay up-to-date with the latest medical research.
The US National Library of Medicine, the American Academy of Dermatology, the International Journal of Aesthetic and Anti-Ageing Medicine, and the Cold Spring Harbor Laboratory Press each have excellent in-depth resources on skin cells. We recommend you start there:
The International Dermal Institute has an excellent paper on the structural changes to the skin that are associated with aging. Results from recent studies on the slow down of cell turnover between our 30s and 80s is especially interesting:
7 Practical Steps To Get Rid Of Your Dull Skin
Authors: Samantha Woodworth
Last updated: September 12, 2018

---
Looking Lackluster: What Does Dull Skin Look Like?, by Kris Rossi, MYSA, 2018.
Want Brighter Skin? Try These 8 Tricks, by Alexandra Tunell and Kara Nesvig, Allure Magazine, June 25, 2017.
9 reasons your skin looks dull, plus what you can do to restore radiance, by Jackie Burns Brisman, Skincare, June 18, 2018.